Projects:

Navigator
Stan Hodgkinson
Littler Breton - Further update
Dave Richards

Bolger Single Hander Schooner
Chalres Andrews

Little Hunk
Chris Nichols
My Simple Hovercraft
by Shorty Routh

Little Bear
Alan Loveard

Articles:

The Open Weekender
by Bill Paxton
Baby Bed
by Brian Anderson

Vamp
by Rick Cunningham
Factory Boats


by Larry Pullon
Bambino
by Sam Sanborn

Gatherings

The Second Anual Duckworks
Gulf Coast Messabout
by Sandra Leinweber
Hom

er Wooden Boat Show
by Bruce Armstrong
Delta Messabout
by John O'Neill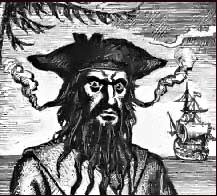 Of the Turbulent Death of
Blackbeard the Pirate;
By Captain Charles Johnson
edited by Brian Anderson
Dragon Wings
by Gary Lepak

Excerpts:
The Coast Guard wants you to know…
By Wayne Spivak


United States Coast Guard Auxiliary
What It's All About?
( Trailer-Sailers)
Excerpted from Ocean Spirit Magazine
from Messing About In Boats


Skimmer
The Poor Man's Whaler
by Dynamite Payson
WEAR YOUR LIFE JACKET!!!!
By Wayne Spivak
United States Coast Guard Auxiliary

Chameleon
design by Danny Greene
Zubian
design by Murray Isles

Sun Dance
design by Weston Farmer
Storm 17
design by Swallowboats

Columns:
Into the Wind
Lines in the Sand
Odds and Ends on Sail - by Alvan Eames
John's Tool Crib
Ahoy - (Guest Column)
Dreamboats - by Jeff Gilbert
From the Boatshop - by Ron Magen
From the Drawing Board - by John Welsford
Obsolete Outboards - by Max Wawrzyniak

SMARTCAST
Portable Depth Finder by Humminbird
Review by Richard Frye

Chocolate Bayou
by Sandra Leinweber
Florida Boat Sightings - 2004
by "Bo'sun" Bruce Hector
A Good Day
by Richard Frye


We have reports this month from: Bruce Armstrong, David Perillo, Larry Pullon, Larry Pullon, Dejan Petrovic, Richard Frye, Rick Crook, AP, CNN, Paul Oman.

There are letters from: Bill Eason, Pete Leenhouts, Craig Buddo, David Arnold, and Paul Esterle