Greg Stoll - Turner, Oregon - USA
About the Author
Welcome to "Nautical First Aid", the latest addition to the Duckworks Magazine line of columns. Each month in this space we will cover some aspect of first aid and medical care for boaters. I will bring to you the skills and knowledge necessary to deal with a wide variety of medical ailments so that you can keep yourself and everyone else safe on the water. I promise to not use medical jargon without a thorough explanation, and will keep things as simple as possible.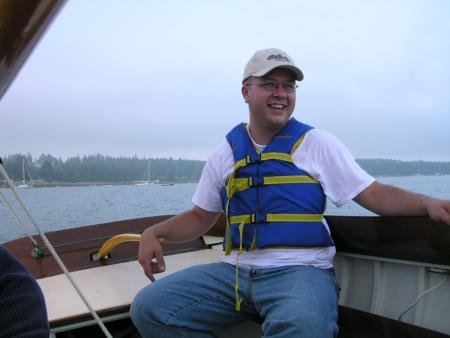 But first, a little about myself. My name is Greg Stoll, and I am a Firefighter/Paramedic in Turner, Oregon. I have been a firefighter for 10 years and an EMT in various capacities for 7. I currently work for the Turner Fire District on a full-time basis and a private ambulance company on a part-time basis.
I have been boating for as long as I can remember; I grew up working on charter boats on the Oregon Coast, and have had at least one boat of my own almost non-stop since I was 12. I currently own a wide variety of boats from 7' to 21'; 4 of them are wood! My local boating group is the Western Oregon Messabouts, otherwise known as "Coots".